Best Apps for YouTube Creators
Below are the top 5 apps for YouTube creators to use in content creation:
1. Adobe Premiere Rush
When it comes to the realm of video editing, Adobe Premiere Rush stands out as an exceptional application, providing an array of robust features within a remarkably user-friendly interface.
This outstanding app allows you to edit your YouTube videos easily, even while on the move, by offering an assortment of tools for trimming, incorporating transitions, applying filters, and crafting motion graphics of a professional caliber.
One of the notable advantages of Adobe Premiere Rush is that it allows you to synchronize your projects up to date across multiple devices.
Whether you prefer editing on your phone, tablet, or computer, this synchronization feature ensures remarkable flexibility and unparalleled convenience for creators who are constantly on the go. Most Nigerian creators use it.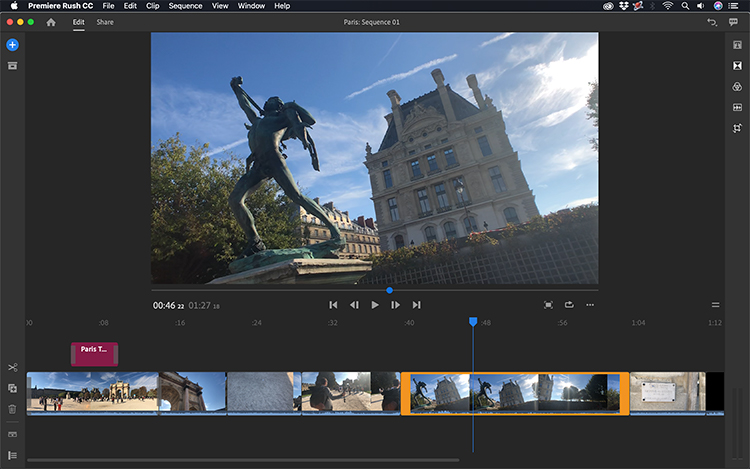 2. TubeBuddy
For YouTube creators seeking to optimize their channel's performance and expand their audience, TubeBuddy emerges as an indispensable application.
This remarkable app offers a comprehensive suite of features such as keyword research, tag suggestions, competitor analysis, and video SEO tools. By leveraging the power of TubeBuddy, creators gain access to invaluable insights on trending topics, enabling them to enhance their video metadata strategically.
Moreover, TubeBuddy allows the streamlining of various tasks through automation, including bulk annotations and end screen templates. With its extensive repertoire of features, TubeBuddy serves as an invaluable ally for YouTubers aspiring to unlock the full potential of their channels, empowering them to achieve remarkable growth and success. i personally prefer using this app
3. Canva
Canva is a versatile graphic design application, equipped with a remarkably user-friendly interface and an extensive assortment of templates, fonts, and images.
using the power of Canva, creators gain the ability to effortlessly craft personalized thumbnails, channel banners, and other visually striking elements that authentically showcase their brand's identity.
By utilizing Canva's abundant resources, creators can effectively distinguish their channel amidst the sea of content on YouTube, ensuring their unique presence and maximizing their chances of attracting and engaging audiences.
4. Epidemic Sound
The power of music on YouTube videos cannot be overstated, as it contributes very much to setting the right ambiance and elevating the overall quality of your content.
To meet this crucial need, Epidemic Sound  provides content creators with an expansive library of royalty-free music tracks and sound effects that are thoughtfully curated.
The user-friendly interface of the Epidemic Sound app simplifies the process of exploring, previewing, and downloading high-quality music tracks that align seamlessly with the mood and style of your videos.
By using the vast collection of copyright-friendly music from Epidemic Sound, creators can ensure a seamless and worry-free experience, avoiding any potential complications related to copyrighted content on their channels.
With Epidemic Sound as a trusted app, creators can confidently tush up their videos with captivating music, elevating the overall viewer experience.